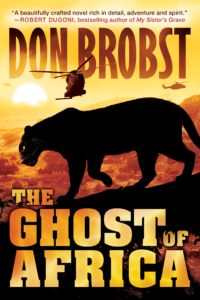 The Ghost of Africa by Don Brobst
My rating: 5 of 5 stars
I was given an Advance Reader Copy in exchange for my honest review. So I'll be honest. I don't usually read books involving international warfare, deadly military scenes, people dying and lots of guns, ammo, and guy stuff. That said, once I started reading I was hooked. Don writes in a style that made these unfamiliar settings in the story easy to get pulled into. Halfway through the book I was rooting for Dr. Paul Branson and wondering how it would all unfold. I couldn't turn the pages fast enough. Don's heart for the people in Africa is evident in his gifted storytelling.
Save